Type of Home Loans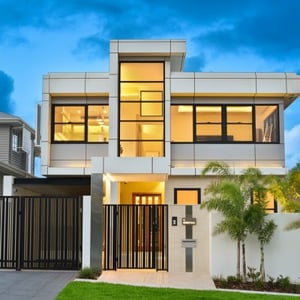 Fixed Rate - A fixed rate mortgage allows you to set your budget throughout the term of the loan. Know exactly what you need to pay month after month.
Variable Rate – Enjoy financial flexibility with variable mortgage rates. Your monthly repayments may go up or down depending on the official cash rate set by the Reserve Bank of Australia. Rates are also lower with this type of home loan.
Split Rate – A portion of your home loan will have a fixed interest rate while the remainder will have a variable rate. This is perfect if you want predictability on your mortgage payments and still be able to take advantage of rate cuts in the future.
Interest Only – Pay down the interest only for a specific period of time. Depending on the loan term, you may choose to pay for interest only for 5, 10, or even 15 years.
Low Doc Home Loans – Get approved without having to submit documents that a conventional home loan would require. This is perfect for businessmen and self-employed who may not have all the necessary documents to obtain a home loan.
Investment Property Loan – These are property bought for the purpose of earning money from it. Interest rates are usually high and lenders may require additional documents if a home loan is for investment purposes.
Refinancing –Perfect to obtain money for home renovations or to refinance an existing loan and save. You stand to save thousands of dollars if you can refinance your home loan at a lower interest rate.
Line of Credit – With a line of credit or LOC, you can take out a loan against a portion of the equity of your home. Your home will serve as security for the LOC.
Offset –An offset is a bank account linked to your mortgage. This results to lower interest payments since the balance in your account is offset against your loan. In short, the lender pretends that the account balance is part of your payment.