Sometimes working for yourself just doesn't work!
Over the last few years we've seen Brokers execute and manage deals while overseas or travelling interstate. This allows them to continue growing their business with little to no disrupt while experiencing true work/life balance. However, not all individuals work well on their own, at times it's always good to move from "Heads-Down to Heads Together" to keep fresh, energised and providing customers with great service continuously.
At Ausloans Finance, we have worked hard to combat this because we want everyone feel like a part of the team.
Let me tell you how we've gone about it: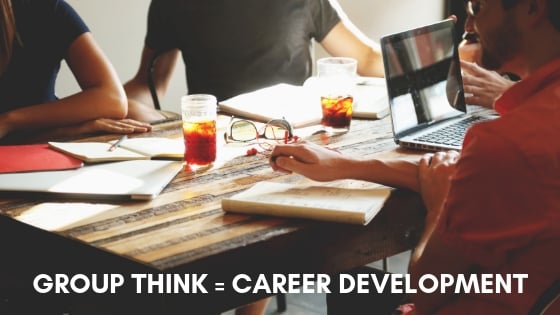 The Finance Industry has been disrupted with the Hayne Commission, changes are starting to trickle down across the industry. With such a large panel of lenders how do you keep up with it all – more importantly how do you decipher the information and put it into practice?
One of the great things about Ausloans Finance is the inclusive culture instilled across the organisation. Weekly team meetings are made available to everyone across the country, giving everyone the opportunity to capture industry and internal knowledge. More importantly, you get to bring up and workshop deals that fall out of the normal credit guidelines, lenders come in to present their products, great opportunity to meet different experts within the teams and increase your internal network within the organisation.
Going Remote huh!! How do you keep up Face to Face Interactions?
A large part of the on boarding process is attending Induction Week at our Head Office on the Gold Coast. It's an opportunity for all new team members (Internal & External) to develop their systems understanding but also meeting the who is who within the team. These connections are so important and a large part to helping you get quick wins in the initial weeks/months. Face to face interactions are rewarding and help build your internal brand which can only come in handy during busy periods. We make all facets of the organisation open including Operations, Call Centre, Procurement, Marketing/Sales and Human Resources.
Let's not forget a week on the Gold Coast!!!

Head Office will always be open to all our team members. We have dedicated hot desks that allow you to come to work to a full functional office environment. You will be able to get amongst the teams, further enhance your knowledge of our systems, procedures and operations across all areas.
Best of both Worlds!
Working individually is rewarding, you get back what you put in time and time again. However, it's always good to change things up, capture and develop new ideas. Don't go stale when you don't have to! By maximising the internal networks, changing environments and putting yourself out there proactively growing your personal brand will keep you fresh. You will be continuously developing your capabilities and allow you to maximise your sales ROI.
---
For more information please contact Ivan Lovos on 07 3088 2932.