Finance Broker Lender Knowledge | Can Tech Replace Experience
by Chris Hopkins, on Aug 20, 2020 2:00:59 PM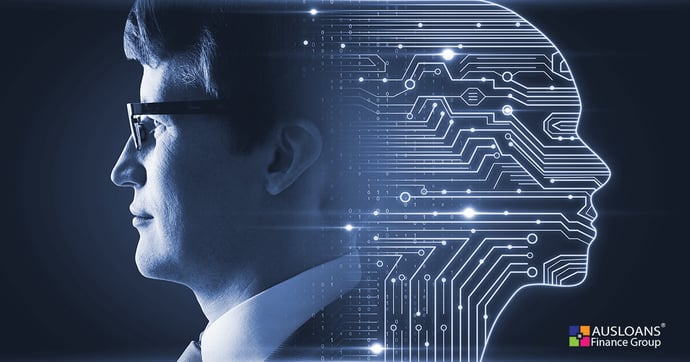 If you've been around a brokerage office you've no doubt seen how offices are often abuzz with conversations about lenders, lender criteria for approvals, customer / lender matching and a host of other information relating to the sale of customer finance.
For years these conversations have played a significant role in the development of junior brokers. In fact it would be reasonable to suggest that many have relied on the knowledge and experience of senior partners, to learn the ropes, navigate the lender landscape and assist with getting deals across the line.
However is tacit lender knowledge and experience enough to remain successful in today's competitive finance broking marketplace?
Tacit knowledge is a powerful tool in the brokerages arsenal, but is it enough to drive broker "on the job" education and create competitive advantage for your brokerage? To answer that question lets take a closer look at exactly what tacit knowledge is.
What is tacit knowledge and why is it so important to broker success?
Tacit knowledge is defined as knowledge gained from personal experience that is more difficult to express.
It's not something that can be easily explained, written down or diagrammed out, its more of an intuition or wisdom that can only be gained from personal experience.
In the finance broking sector tacit knowledge is a key competitive edge that allows highly experienced brokers to almost intuitively determine customer loan eligibility across lenders, match customers with the best lenders for their circumstances: and target the right lender the first time.
For years the senior brokers tacit knowledge and lender experience has been the driving force behind expedient lending outcomes, great customer service and junior broker development.
However times have changed. In today's finance marketplace there are so many lenders and variables that even the most knowledgeable and experienced broker simply can't cope with the lender variable overload.
Within the asset finance lender market alone there are over 900 variables to consider when customer lender matching. If we add variables across personal loans and commercial finance the number quickly increases to over 3000 variables, a number well beyond the computational capacity of even the most experienced of brokers. At best an experienced broker may have an intimate understanding of 30% of the lender market in their area of specialisation.
The bottom line, to keep pace with the ever-changing lender variable landscape and deliver the best lending options to customers, brokers need new ways to transfer tacit experience to others within the team. But with so many lenders, so many variables and a large scale exit of experienced brokers as a result of the Hayne Commission, bridging the knowledge and experience gap in the finance broking sector poses a significant challenge.
How to close the finance broker experience gap with tech
Enter Zink, the innovative fintech solution for brokers and dealerships that instantly assesses customer loan eligibility and delivers customer and lender matching options direct to the brokers computer screen.
Zink allows brokers to give customers a rapid response to their initial loan application. With just a copy of their licence the broker can data capture across multiple information platforms and within seconds, gain access to a 'Traffic Light Assessment' of the customer across six lending criteria segments. Green means the deal can proceed, Orange may require further investigation, and red means the customer is not eligible.
Simultaneously, using advanced lender matching algorithms to automate assessment across 1000's of variables, Zink analyses the customers finance profile and intuitively delivers customer and lender matching options direct to the brokers computer screen, instantly empowering the broker with productivity and efficiency gains upwards of 50%.
What asset finance brokers from Ausloans say about Zink

Luke Walsh
The introduction of Zink to my workday has helped me refine my process and improve my own business so well that my efficiency has almost doubled. Having the ability to assess a client's profile and credit rating within seconds of talking to them using the traffic light system while not negativity affecting them in anyway not only saves valuable time for myself but also for the client who may not be sure if they can be approved or not. Using Zink, we can essentially have a pre-approval within minutes of meeting a new client.

Jeneya Huxter
I absolutely love Zink!! It has improved productivity in our business by about 300% with the amount of applications we can do in a day. It's really helpful in being able to have a quick chat and provide some upfront insight and advice to clients, if it's an auto decline due to credit file, we didn't need to waste 30 mins first to get there, we could see it within 30 seconds
The Takeaway
Tacit knowledge inside your brokerage is a powerful asset but with so many lenders and variables its almost impossible to keep pace with lender requirements without the use of technology.
Smart brokerages and dealerships are turning to technology to do most of the heavy lifting with regard to the ever changing lender variable landscape and for the team at Ausloans making the switch to Zink has clearly been a game changer.
So what do you think? Can technology replace broker experience? Feel free to share your opinion in the comments section below.