How to promote financing to your customers
by Chris Hopkins, on May 6, 2020 9:33:42 AM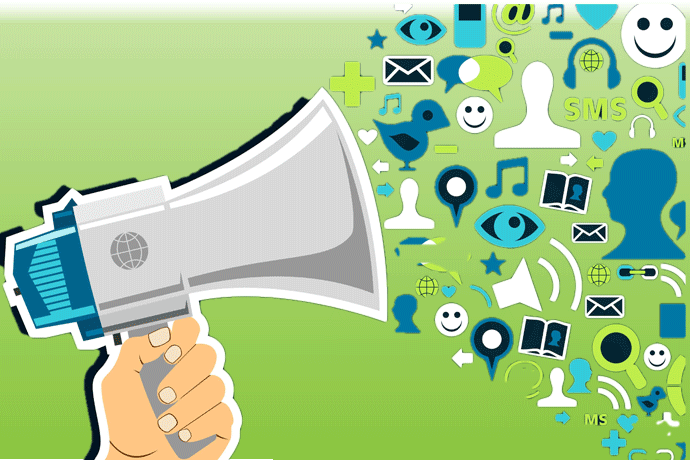 If you're in the business of selling big ticket products or services, you no doubt offer consumer financing, but are you leveraging it to attract more customers and close more sales?
In today's world customers are accustomed to having financing options for large-ticket purchases and vendor competition is fierce. To win customers your finance marketing and promotion needs to be on point.
So what does that mean? In a nutshell it needs to be clearly visible across multiple spaces and fully integrated into all aspects of your sales process.
Sound complicated? Don't worry, there are many things you can do, right now, today, to start leveraging your consumer financing solutions to attract more customers.
So stay tuned as we've put together a list of 8 easily actionable things you can do to maximize customer awareness and engagement with your financed purchase options.
8 easy to action ideas for promoting finance to attract customers and increase sales
1. Promote that you offer financing
While this may sound like a no-brainer, all too often I come across businesses, both brick and mortar and online, that offer finance but don't maximise the marketing opportunity that offering finance brings.
The modern consumer expects finance options on big purchases, but don't assume that potential customers know you offer finance. You need to tell them.
Sure telling your customers about your financing options during a point of sale conversation is great, but it's even better if customers come to you because they know you offer finance.
Use your street frontage, shop real estate, website and social media channels to promote that you offer customer finance.
To get your creativity going, here's some customer finance promotional resources that we've put together to help our business partners promote finance. If you're already an Ausloans partner you can find them in the resource hub here.
Resource 1: Street Frontage Sign

2. Dedicate a wall or pillar in-store to promote your finance options
When you offer great, low monthly repayment financing be bold and visually educate your customers about your solutions with prominently displayed signage. Bigger is better. The goal is to ensure your message catches the browsing customers eye and plants the seed of possibility before your sales conversation ever begins.
Example printable in store finance banner (3oocm x 120cm)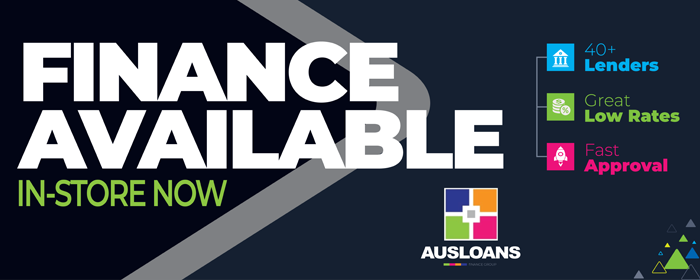 3. Promote a featured financed offer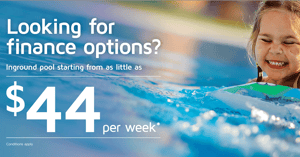 Everyone loves a deal and there's no faster way to attract customers than with a super hot financed promotional offer.
New car dealerships are famous for this tactic, especially with their end of financial year run out sales on new and demonstrator models.
With that said, creating a highly competitive, low interest, financed offer that's going to be accessible to a broad range of customers, not only those with amazing credit ratings, is not easy.
If your current customer financing solution is a little rigid or burdened with high interest rates you may want to consider making the switch to Ausloans.
With Ausloans as your finance solution partner your business has access to a pool of over 40 lenders with some of the best rates in the country. More importantly your personal Ausloans broker has the knowledge, skills and lender connections to help you create amazing finance offers your customers will love.
3a. Keep it fresh
Creating and packaging new, product specific, financed offers is a great way to keep it fresh and give potential customers a reason to visit. Limited time or limited number offers are particularly effective as they create a sense of buyer urgency.
4. Include financing on price tags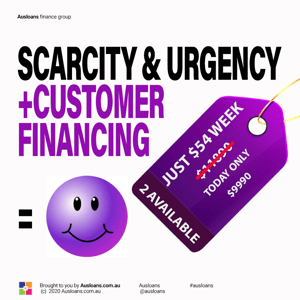 When it comes to customer purchasing decisions, price is the number one influencer. Seeing a high price tag can often be a deterrent. However, by including the financed price on the tag, expressed as a low weekly or monthly payment, you're educating customers about how the price can work within their budget.
Today's customer wants things now and expects your business to have finance options. By promoting a low monthly payment alongside the full price of a product, your customers can quickly discover how financing can help them afford exactly what they want.
A price tag of $9000 may seem out of reach but a low weekly repayment of $43 suddenly makes that big-ticket item seem much more affordable.
5. Offer financing to everyone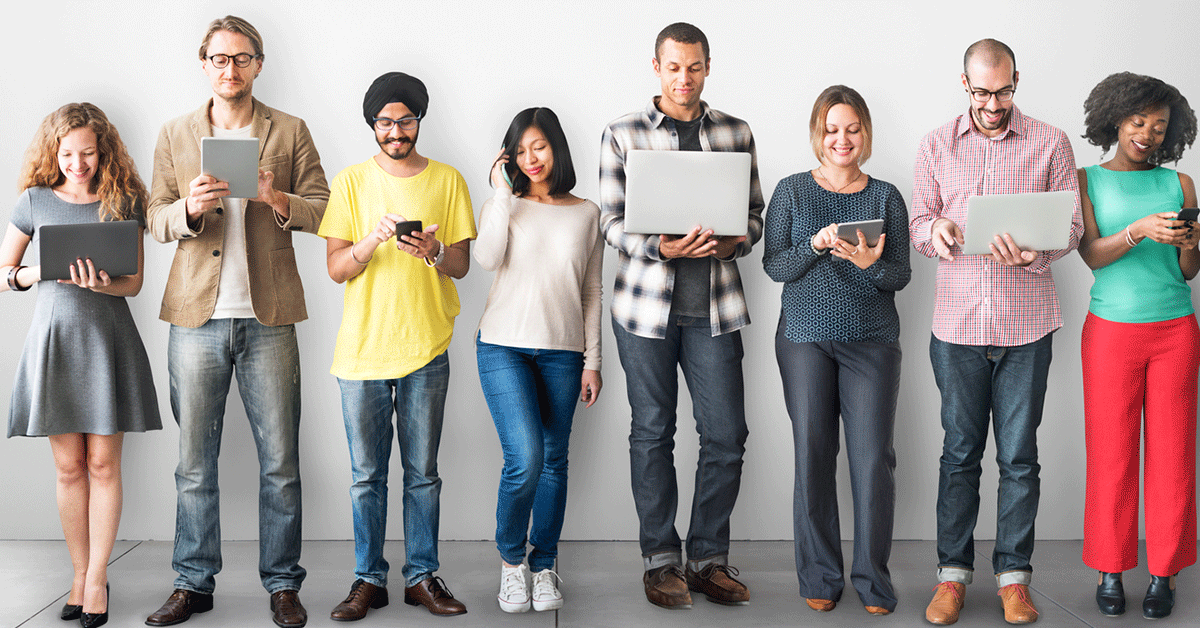 Don't judge a book by its cover, or make assumptions about your customers ability to pay. Always offer finance as an alternative payment solution to a lump sum cash payment. You could phrase it something like this;
"It's $9997 but it could be yours today for less than $50 a week on our financing plan"
6. Promote finance in your email signature
If you're like most of us, you send and receive multiple emails every day, so why not use your email signature area to promote finance or a great financed offer.
It takes 5 minutes to edit your email signature but this simple action could net some great results. Don't expect a mass of traffic from this tactic. The goal here is to keep your finance capabilities front of mind with your customers. so when thy're ready to buy they come to you.
With that being said don't discount this simple action, do it now. It could be well worth it if a 5 minute action resulted in 3 or 4 more sales this year.
7. Share pics of your happy customers on social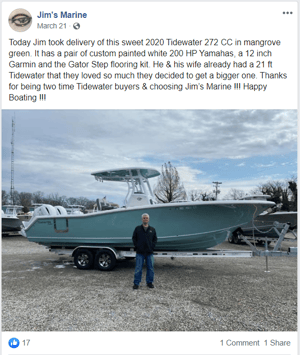 In today's world social proof is often a pre-requisite for customer trust and engagement. Posting pictures or videos of your happy customers on social media is great way to display your ability to deliver great customer outcomes.
Done right it can also help you attract indirect referral business. My big tip, always say something nice about your customer and @tag your customers name in your social post.
@ tagging your customer will deliver a mention notification to their social account and if they see your post there's a high probability that they will share your post, giving your business valuable exposure to potential customers from someone they see as a reliable source.
8. Reach out online and let your customers pre-qualify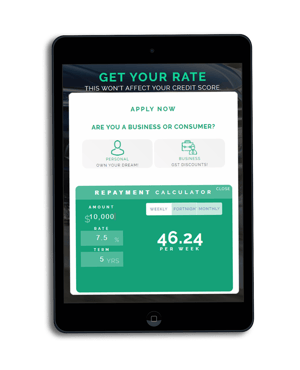 Finally, more than ever, people today are shopping and taking advantage of the broad array of financing solutions available. Some simply apply at the point of sale, but for others, they prefer the security of knowing exactly what their borrowing power is before going to the store.
Promoting your ability to deliver rapid finance pre-approval online is exactly what this group of people are looking for, so its a good way to attract potential customers.
At Ausloans we've devised Zink, a simple finance pre-approval solution that helps our partners offer their customers rapid online finance pre-approval and instant access to a pool of over 40 lenders. Zink is the ideal solution for SME's looking to offer customer finance without the burden of holding a credit license. Oh and did I mention our referral partner solution is 100% free.
The Takeaway
Not too long ago, if you were a small business offering customer finance you were well ahead of the competition. However in recent times business access to customer finance solutions has become very accessible. Bottom line, if you're not offering finance you're missing out on potential customers.
Finance is a massive draw card for consumers, so if you offer finance invest a little time in promoting your offering. Try implementing some of the ideas listed above. You may be quite surprised by the result.
If you've got some useful tips to help fellow businesses we'd love to hear. So feel free to join the conversation and comment below and don't forget to share this post to your favorite social media channel.